It's most often at local, regional and national levels that adaptation to the adverse effects of climate change happens. But warning of the breakdown of global cooperation, SEI researchers together with international colleagues have now issued an urgent call to develop a more encompassing vision of adaptation.
With their boyish looks and soft voices, SEI's Magnus Benzie and Kevin Adams bear little resemblance to stereotypical grumpy old doomsayers. And yet they warn of nothing less than the collapse of the globally-integrated world if transboundary climate risk is not taken into account.
"The stakes are extremely high," says Magnus Benzie. "If we look at how climate risks might cascade or lead to contagion within global systems, then we can anticipate that countries might act very strategically from a strict security perspective to exercise adaptation in the future."
Magnus Benzie, Research Fellow, Stockholm Environment Institute (SEI)

Different pathways
Transboundary climate risk refers to climate change impacts that cross national borders via at least four pathways as outlined in an April 2018 brief:
trade, by disrupting the price, quality and availability of goods and services on international markets and supply chains;
biophysical, by altering the flows in transboundary ecosystems, including river basins, arid lands, oceans and air currents;
people, through changes in the flow of international tourists and migrants; and
finance, where climate events and gradual changes alter the return on overseas investments and remittance flows.
Researchers see transboundary climate risk as affecting countries in different ways, depending on the extent and nature of their global integration and their specific links with other vulnerable countries.
"The implication of this work is that there are strategic risks to the security and stability of many countries," says Magnus Benzie. "We can cooperate to manage those risks together, and recognise our interdependence and shared adaptation opportunities. Alternatively, you could imagine a world where we choose a different way of coping."
"I don't think the stakes are any less than the breakdown of global cooperation."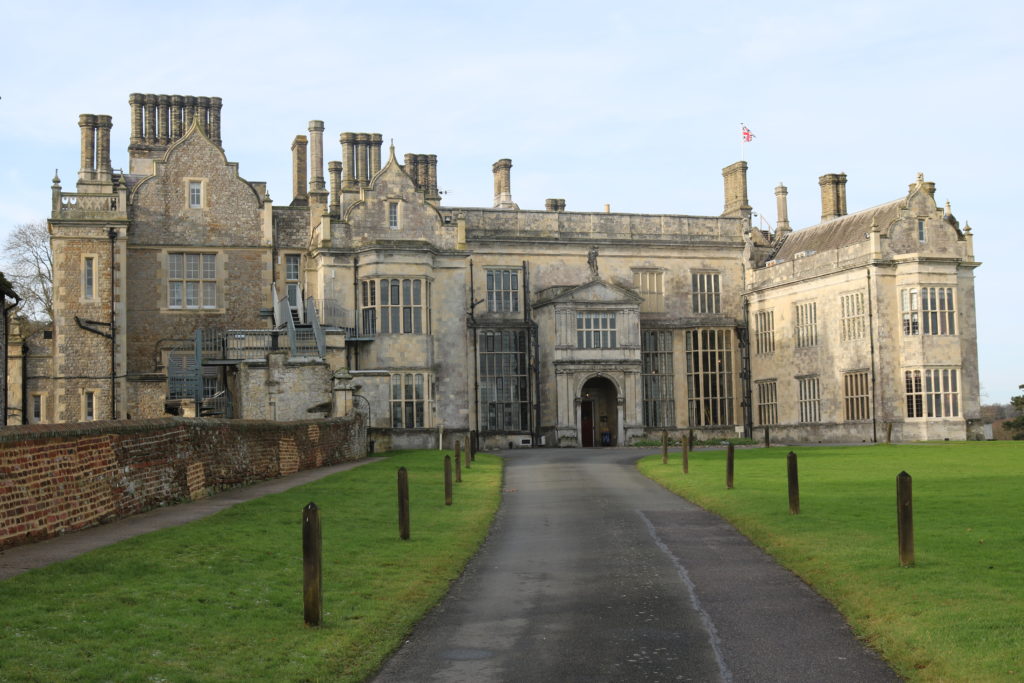 A different conversation at prestigious Wilton Park
That is why earlier this year, Magnus Benzie and Kevin Adams teamed up with researchers from the Overseas Development Institute (ODI) and the Institute for Sustainable Development and International Relations (IDDRI) to convene 40 stakeholders from 19 countries to discuss the topic of transboundary climate risk at Wilton Park, an executive agency of the British Foreign Service.
"In a lot of policy conversations, we take for granted the status quo system of resolving policy conflicts, but don't often take stock of what could be different and what radical arrangements exist for dealing with future problems," Kevin Adams said.
Call for coordinated adaptation efforts
The conversation that took place at Wilton Park earlier in 2019 was different. It revealed hard truths – that managing transboundary climate risk is currently "no-one's job," for instance, that current levels of investment in adaptation globally are insufficient. And that adaptation is not necessarily a benign process, as "effective" adaptation for one group may increase the vulnerability of another.
In a bid to instead achieve a resilient world in which all people are secure and can prosper, partners gathered at Wilton Park offered a new global vision on adaptation and called on countries to provide support and coordinate their adaptation efforts in ways that deliver global public goods.
"We hope this agenda will be a key reference point as we continue to raise awareness about this topic," said Magnus Benzie and Kevin Adams. The next opportunity to raise awareness is already here – at the European Climate Change Adaptation Conference (ECCA) in Lisbon, where Kevin Adams will present data on climate risk in the coffee supply chain, focusing on Germany and Brazil and opportunities for adaptation planning and governance.