About
The Stockholm Climate Security Hub provides evidence-based insights on building security and prosperity and strengthening resilience in the face of a changing climate. It combines the strengths of four leading research institutes: Stockholm Environment Institute (SEI), Stockholm International Water Institute (SIWI), Stockholm International Peace Research Institute (SIPRI) and Stockholm Resilience Centre at Stockholm University (SRC). The Hub is funded by the Swedish Ministry for Foreign Affairs.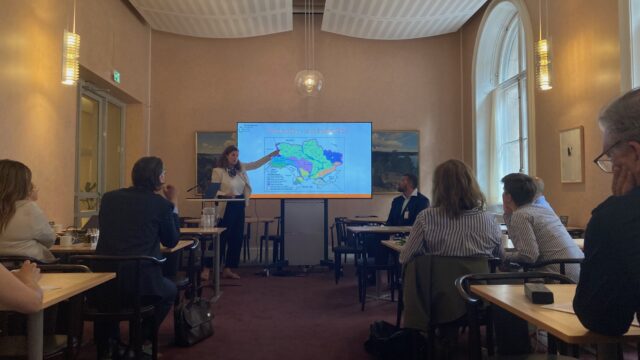 14 Jun
Breakfast Briefing at Riksdagen on Environmental Impacts of the Russian War in Ukraine – What Role for Sweden?
On 14 June, The Hub held a breakfast briefing at the Swedish Parliament, Riksdagen, on Environmental impacts of Russia's war in Ukraine. Since the start of the war, military operations...
Read more»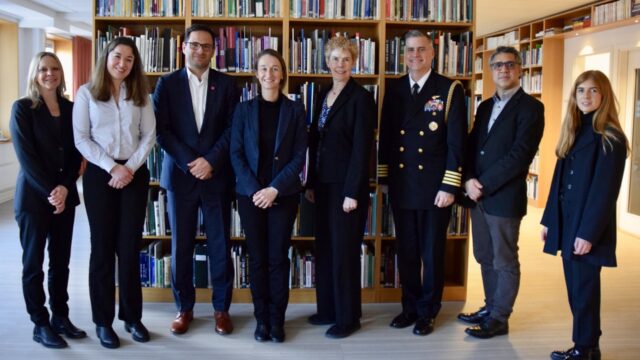 1 Mar
Delegation from U.S. Department of Defense Meets the Hub
On Wednesday, 1 March 2023 a delegation from the United States Department of Defense met with representatives of the Stockholm Hub on Environment, Climate and Security at the Stockholm International Peace Research...
Read more»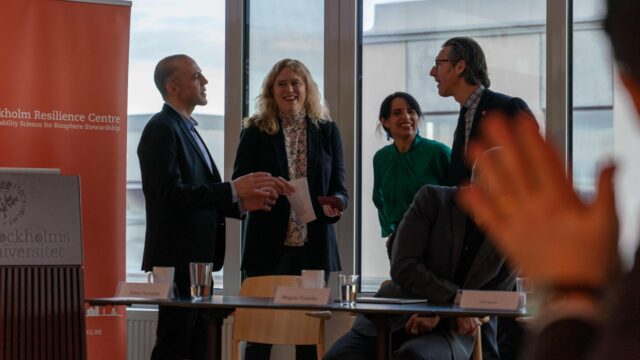 26 Jan
Policymakers need to work more closely with researchers to fight the global food crisis
In the face of the current food crisis, we need global collaboration more than ever, said Line Gordon, director of the centre. Photo: Johannes Ernstberger We are facing the...
Read more»
Resources
Research on climate and security
Events
How does climate change cause or contribute to violent conflict? How can climate change lead to food riots? What can water diplomacy do to prevent conflict? These are some of the questions that representatives of the Climate Security Hub will be discussing in dialogue with Swedish foreign affairs professionals at an event in Stockholm. The… Read more »